Compact SUVs are more often known for their compromises than their versatility. While they're larger and more capable than your average sedan, they don't quite reach the same heights of performance that you'll enjoy with many of their larger SUV siblings.
Jeep's compact lineup, of course, offers the obvious exception.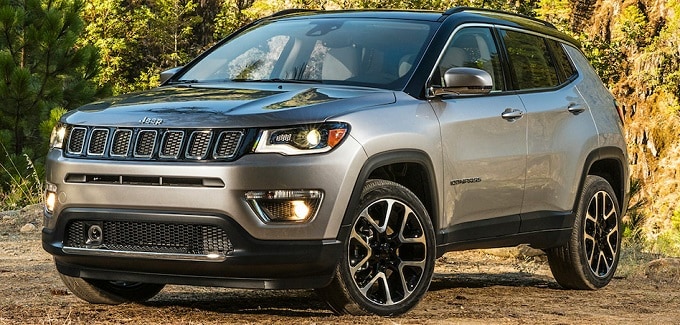 Drawing on the same rugged sensibilities that make their bigger models so capable, compact models like 2018 Jeep Compass deliver a level of ability and versatility you won't find when you're driving something made by another automaker.
While the Compass's sole engine option is on the modest side, its overall design is built to excel in a wide array of conditions. It doesn't matter if you're a driver that craves off-road adventure, or a more casual driver that just wants a bit more for when the road gets rough. The Compass has model options that can provide the tools to tackle it all.
That's especially true when you invest in its off-road centric Trailhawk trim. If you're looking for a compact SUV that can go anywhere, you'll find it in the Trailhawk.
Beyond just performance, the Compass also provides a solid selection of features and equipment aimed at guaranteeing your comfort and safety. Whether you're looking for amenities like heated seating or assistance technology like forward-collision warning, the Compass delivers.
It the new Jeep Compass sounds like the SUV you've been looking for, come and visit us at Dunning Motor Sales in Cambridge, OH. Our dealership serves a wide array of drivers from Zanesville, Coshocton, Byesville, and more. We'd love the opportunity to show you everything available in our extensive new vehicle lineup.